Data Callection & Therapy Planning,
SIMPLIFIED.
Therapy doesn't have to be a 'wing it' situation. Now, you can conquer it!
SWIVEL helps SLPs keep it simple, not stressful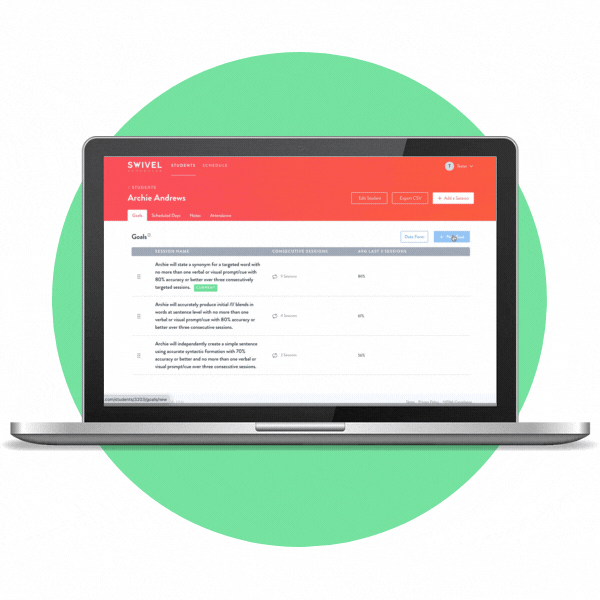 Goal Management and Therapy Planning
SWIVEL's signature goal rotation takes the stress of managing 100+ goals off of your shoulders. Just add in your student's goals and SWIVEL will automatically rotate them into your schedule.No more sacrificing every free second to try and put together a therapy plan. SWIVEL lets you know, weeks in advance, what everyone needs to work on. All you need to do is pick the activities!
Data Made Easy
Data drives therapy, but it shouldn't drive you crazy. SWIVEL's digital data collection helps to keep things easy by:
Taking data right on the schedule
NO TOGGLING between kids/groups
Prompt tracking
Calcuations done for you!
Easy to read graphs with trend lines
See progress at-a-glance to make the best plan for your student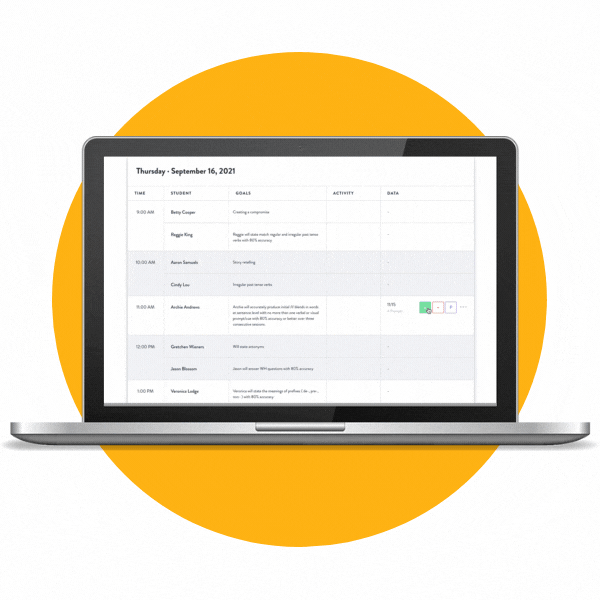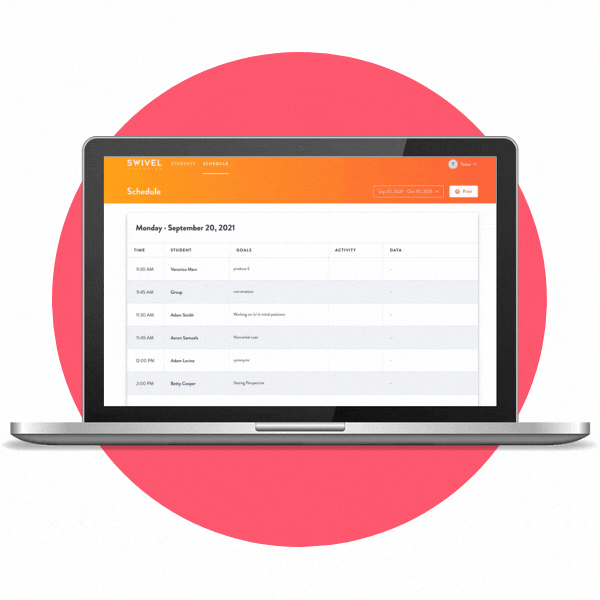 End the Mixed Group Migraine
Once you know your students' therapy days/times, just enter them in. SWIVEL will:
Automatically group students with the same days/times
Generate your schedule each day
Tell you what each student, in each group, needs to work on
Hyperlink Activities into your Schedule
Don't want to have 100 different windows open so you don't forget the site you want for an activity? Then just copy and paste the link into your schedule for a student! Once it is their session, just give it a click and you're good to go.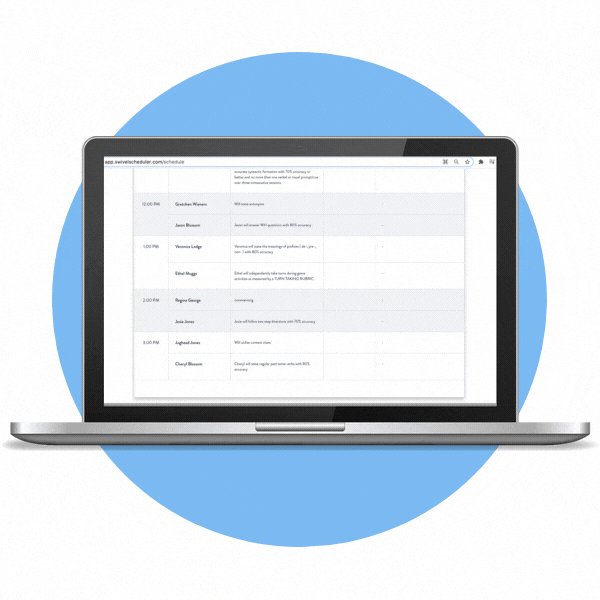 Copy and Paste for Billing As a new mom and SLP in this COVID world. SWIVEL has taken a serious load off my plate in the day to day workload of being a school-based SLP.
I was hesitant to try SWIVEL, I'm not a techy person at all but I don't know what I would do without it. It was so easy for me to set up and quick to learn to use. If I can use SWIVEL, anyone can, and should.
I finally feel effective because I can spend more time focusing on doing therapy than planning it.